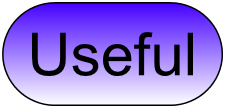 So many blogs and so little time.
You don't want to waste your time. I get it. Completely. When your cell, landline and office lines ring simultaneously, everything else disappears. People need your attention. You make decisions, some are life-and-death and some are not. All of them are important.
I finally return to writing. I'm different, and so is my writing. I went through a lot between 2009-Jan 2017, and, at least for now, believe that I come out of the tunnel of darkness and despair.
My assessment of my strength was tested in the end of 2016, when someone referred a client to me. When I met the client and her family, I immediately knew that this was an important and meaningful situation. The work was complicated and required all of my skills and apparent knowledge. Plus more. We achieved our short-term goals. The client now has a list of next steps and areas that need long-term structure.
I write this blog with that family in mind. This blog's purpose is to share information about organizing people, places, spaces and stuff. Organizing anything involves a degree of chaos, confusion and conflict. When we start moving people and stuff around, we discover facts and information that will clarify situations and teach us about ourselves.
Sometimes what we learn is painful. We don't want to know it, think about it or do anything with it. Big emotions express themselves and we're uncomfortable.
So we turn to blogs, magazines, websites, our churches and professionals to help us figure out how to handle the information and how to manage it for the long-term change that we have instigated.
This blog will teach through stories from past clients and real-life situations. We humans learn best, I think, through story. We can read an article that tells us how to meet a goad in 10 easy steps and try to follow the formula, but we often fail. Then we feel worse than before we decided that we wanted to change something.
We digest information more easily when we know what an author or a speaker has gone though in order to create the work he or she is writing or talking about. If someone had a life completely different from you, how can they understand your struggles and blocks?
In terms of the stories I'll share, I must change identifying information about events, situations and also structures (houses, apartments, barns, guesthouses, yards, studios), land and businesses. I've done this work since I was young, so it's easy to craft these stories and hide identifying facts. When I first started this work again after working in traditional law firms, people asked me about my work.
I didn't answer. I respect my clients. Their privacy is paramount to their success.
Not all of the blog entries will relate directly to your circumstances. If you want me to write about a general topic, write to me and let me know. If it's a topic that relates to my work and lends itself to teaching useful lessons, I'll write a blog entry about it.
Thanks for reading! Do you know someone who can benefit from my blog? Send it to them or share it with your network.