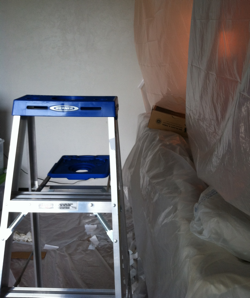 Problem – Solution.
Is your roof leaking? Repair it or install a new one. Have a muddy mess in your back yard? Hire a professional to determine the source of the leak and fix it. Is your cat and/or dog scratching a lot? A vet recommends medication. Your laptop blinks and your data disappears. Now what?
Are solutions always straightforward?
No.
Problems can be complicated. Typical fixes fail. You spin in a never-ending cycle.
How do you start moving forward?
Get out of the problem and move. Literally. Go for a walk in Nature (forest bathing). The benefits of forest bathing are immediate and vast. Go to the beach. Walk your dog or cat. Play with them. Do something that makes you feel centered and calm.
Ready to do some research?
Before you do a few online searches, pause.
Pausing for a moment (or two) gives your brain a chance to slow down and become silent. Silence stops the chatter and incessant worry over your current state of affairs. Silence clears the way for gratitude. Silence recalls past lessons - problems you solved – and reminds you that you're smart, strong and resourceful.
All of my work, regardless of which hat I wore, taught me something I use daily.
We fix problems and recover from them faster when we become the expert we want to hire.
Once you're the expert, you can solve your own problem. If you don't have time, the exact knowledge, ability and tools to fix your problems, you'll understand the project. Getting help is easier (and more affordable) when you know how a problems started, why it got worse, what you tried to do to fix it and have ideas for possible fixes.
I have a template for this and share it with clients. They mold it to fit their circumstances.
What happened, who's involved.
Just the facts. Write the timeline: dates, times, people spoken to or encountered, descriptions of what happened. Take photos, print them and make photocopies. Write on the photocopies and use them to make large timelines on butcher paper. A pictorial timeline is powerful. It triggers analysis and recall of details.
Observe the situation and collect data.
Example: your living room smells odd. The cat spends a lot of time sitting on the mantle watching the ceiling. Start tracking details. Look at the spot. It is wet? Are there watermarks on the spot? What's the date when you first noticed your cat up there? What was the weather during that time? How old is your roof? Who installed it? What's the warranty on it?
Initial considerations, safety and tools you need to analyze what may be wrong.
Do you have authority to fix a problem?
If no, call the person or entity who does.
Safety first! If you own the house with the leaky roof, stay safe while checking out the situation.
Do you need tools to help you diagnose your situation?
The right tools make a tremendous difference.
Know your allies.
They are essential. Thank them. Often. Know their communication styles so you can efficiently talk to them. Your allies will help you in a variety of ways and together, they help you master your problems. Your allies are you pets, too. Cats or dogs can spot areas in and around houses that are not safe or healthy and alert their people. Cats and dogs alert people about earthquakes before they feel them.
Make several plans.
Plans require information. Do your research. Google searches lead you to blogs. Remember that your problem is unique. Blogs are useful for ideas and approaches to addressing your situation but may not actually resolve your issues.
Talk to people and condense their opinions into a knowledge base that helps you broadly see what needs to be done.
Create you Plans A. Then make alternative plans in case Plan A fails. Have Plans B, C, D and X. Plan X is your worst-case scenario. It gives perspective for the other plans.
If you're going hire someone, ask around for names of professionals and develop screening questions. Reading reviews can be helpful. A high number of good reviews for a professional doesn't mean that every customer had a great result. Unhappy customers may simply rate with their feet.
Take care of yourself.
This can be a very stressful time, especially if the problem impacts basic needs.
Solving your problem will be easier if you are on top of your game. Eat healthy foods, exercise, spend quality time with loved ones, get enough sleep and pursue hobbies and interests.
Develop tricks to boost your energy and determination. Eat your "power foods." Wear lucky shirts or clothes when working your Plan. Keep your home clean. If you get disorganized and misplace notes or documents, your forward momentum will dip. If you are collecting information on your situation, keep track of your data sheets. Date them and write times on each entry. If you write on both sides of your observation logs, date/time the first entry on the back of each sheet. Use a system to highlight important information.
If you hired a professional, track the results. If the solution is durable, congratulations! If the solution breaks down, go back to data collection and determine how to solve the problem permanently.
Tough times reveal the deepest lessons and push us towards expanded selves we never knew existed. We then help others, and an invisible but strong community grows. Creating better lives is a team effort.