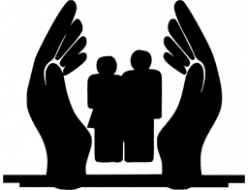 This time of confusion and chaos is a great opportunity for scammers. They take advantage of our fear and vulnerability and strike through our inboxes, phones, mail and social media.
Your Best Tool:
You are your best advocate to figure out how to weather this storm. Don't wait for what you need, ask.
We will get through this crisis together. We will emerge as better versions of ourselves. We will build new, New Normals.
How Scammers Seek Targets:
Email Inbox
Fake links: don't click on them. Check suspicious email addresses and subject lines. If someone you know sends you a link, call them before opening it. Scammers can phish (use people's email addresses without them actually knowing it) and send links that contain malware and computer viruses.
Fake charities: if you get email from a charity, check it out on a reputable charity rating website.
Fake products: scammers send ads for fake products that they claim "cure" or "prevent" infections from the coronavirus. Don't click on those links or attempt to buy the products. Check the CDC website www.CDC.gov for information about actual drugs approved.
Telephone
Scammers call or send text messages to get you to give them your social security number, bank account numbers or other personal information they can use or sell.
If you answer the phone, don't argue with scammers. They want to keep you talking so they can con you into believing they are honestly trying to help you.
Hang up without apologizing or explaining your rights. When they call back, don't answer. When they leave a message, ignore it.
People in my workshops say "Oh, I can't hang up. I don't want to be rude."
That's what scammers are hoping for! Polite people are easy marks.
Is saying NO hard for you? Practice when you go through your email inbox and say "NO!" before deleting spam or unwanted email. Need to release stress? Say "Heck NO!" or stronger.
Mail
Junk mail is common, especially in times of crisis. Toss it.
For your research: Consumer Protection Bureau www.consumer.ftc.gov FBI www.fbi.gov US Postal Inspector Services www.uspis.govCheck the website for your state attorney general. See also consumer protection areas on websites for your local news stations.
Fake Flyers
Fake flyers are being posted to incite fear. Ignore them.
Social Media
Remember that your posts are out of your control. Even if your settings are "my friends only," others could see your posts. Keep your posts free of personal information or details that may be used to harm you.
Beware of fake friends who are actually scammers. There are tricks to spotting them available on consumer protection websites.
Before donating money through social media, check out the process of donating and the destination.
In Person
If a stranger walks up to you when you're out in public, step back! You need to protect yourself and your family. Social distancing is key to preventing the spread of the virus.
Knowledge is Power:
Just getting through your days in this new normal isn't enough to take care of yourself and be well. Connecting with your feelings will give you a sense of yourself in this moment.
Knowing that you are sad, angry, scared, numb or overwhelmed is the first step in acknowledging grief.
When you recognize grief and befriend it, you build personal power. Know the five stages - denial, anger, bargaining, sadness, and acceptance - and make grief part of your new reality. Gather tools to manage it. Square breathing is my go-to tool when I'm in Grief's flow.
Prior Grief:
If you suffered a loss or received a diagnosis prior to the COVID-19 outbreak, in-person support may not be safe. Receiving comfort from a distance may not provide the same sense of connection you need. Feelings of isolation may intensify your grief.
You are in a really hard situation and the best thing you can do is to ask for help. As you ask for help, identify unusually creative people who are motivated to help you. In times of crisis, some people step up and help in unusual ways. You don't know what's possible until you ask.