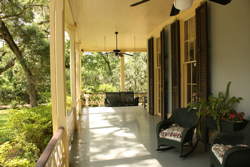 Over 20+ years, I've seen people struggle with clearing homes in times of deep crisis.
We all love our homes and our stuff and want to stay there until we either decide to move or pass on. People make careful plans to be able to live at home throughout their lives.
Significant life events can change this careful planning.
Consider the following examples.
An elderly couple make realize they can't safely, easily and happily stay in their home, which is filled with memories of their last 50 years: marriage, children and busy new lives as empty nesters.
A good marriage is shattered when a spouse comes home, says "I'm not happy and haven't been for the last 5 years, and I am leaving."
Grandma and grandpa's farm has an IRS lien against it for non-payment of taxes. Grandpa has passed away and Grandma is in assisted living. The trust is old and confusing. The adult children can't decide what to do about the situation. Their children are graduating from college and graduate school and have jobs, lives and responsibilities. They don't have time to weed through legal documents and figure out what's been done and what needs to occur next.
Regardless of what's happened, children, family members and friends have to make the first trip into the home after someone has a significant life events. If the person is living somewhere else, they need their belongings to make their new residence their home. They need their companion animal to come join them, or sadly, to be rehomed.
At some point, the person in charge of the handling the transition contacts the relatives. Sometimes a few (but not all) relatives step up to help. If a few people are doing a lot of the work, that can cause conflict. Where this group is scattered across the country or globe, this conflict is complicated by time zones and other differences.
Sometimes dealing with complicated family dynamics is helped by remembering whose best interests are at stake, what that person needs and wants and how that person actually needs to be taken care of.
This workshop covers a wide variety of topics and is intended to give participants information that will help them formulate plans that can change as circumstances and facts shift. The last hour is a clutter-clearing exercise where participants bring in boxes of items to sort.
Workshop info: Sat Oct. 17th, 9AM - 1 PM, Bainbridge Island Parks and Rec catalog pg. 41, or online at www.biparks.org, or call 206-842-1616.